If you're looking for a cost-effective, contemporary way to spruce up a small outdoor space, Dura Deck® Tile is the perfect solution. Turn any outdoor space into a decking area in minutes. Each box contains five interlocking composite decking tiles, covering 1.101m2. Made from high-performance composite timber, the tiles interlock quickly and easily without the need for screws, nails or bonds and will never need costly and time consuming painting, staining or oiling.
An adaptable choice
The tiles can be added on top of any existing firm flat surface such as a patio, with no major preparation required. At 600mm, they are double the width of any other tiles on the market and give the appearance of traditional decking rather than a square chequerboard effect. Optional corner and edge ramps can be added to create an outer row, providing a smooth, safe, angled transition between the tile and adjacent surface. With a thickness of 25mm, Dura Deck® Tile is also perfect for overlaying onto existing areas where traditional decking won't fi t due to the door threshold.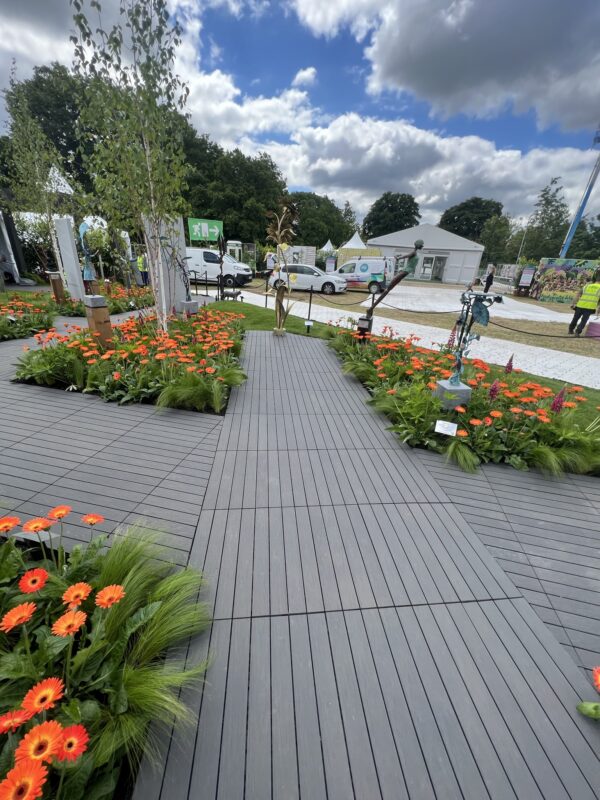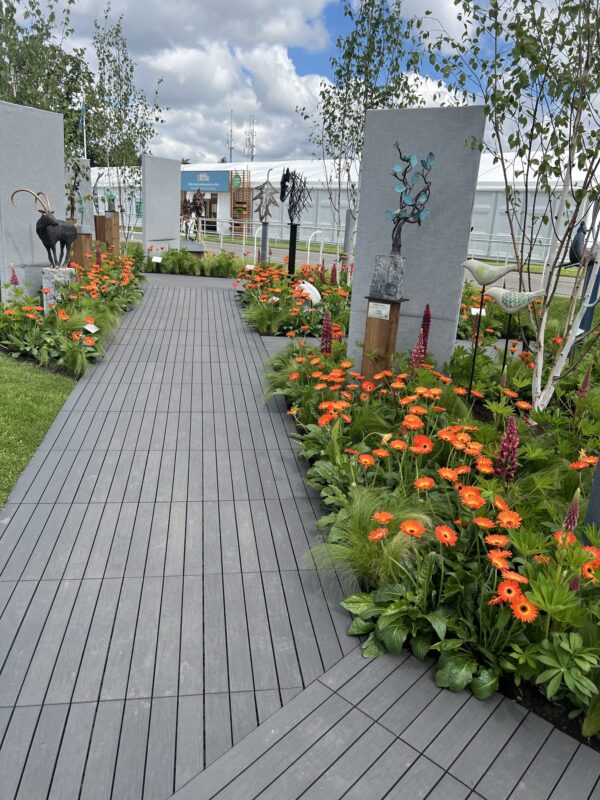 Convenient and accessible
Homeowners can save up to 50% on the cost of installing traditional decking, as there's no need for expensive substructures, or to employ a professional installer. In fact, Dura Deck® Tile is designed as a DIY product for those who don't have the skills or confidence to install traditional decking and the associated substructure frame themselves. The tiles have an integrated base with drainage holes and don't need to be installed on top of joists or bearers. The conveniently packaged 15kg boxes can be lifted by a single person.
Dura Deck® Tile has been extensively tested for its resistance to slipping, even in wet conditions, and has what is known in the landscaping industry as "low slip potential". Unlike traditional timber decking, this means that our composite decking tiles have in-built antislip features such as an armoured and textured surface, making them safe for use in all outdoor environments. Due to their unique composition, they do not absorb any significant water, so you can be confident they'll be safe to walk on in all weathers. The tiles are also wind uplift tested, meaning they shouldn't dislodge in gusty winds.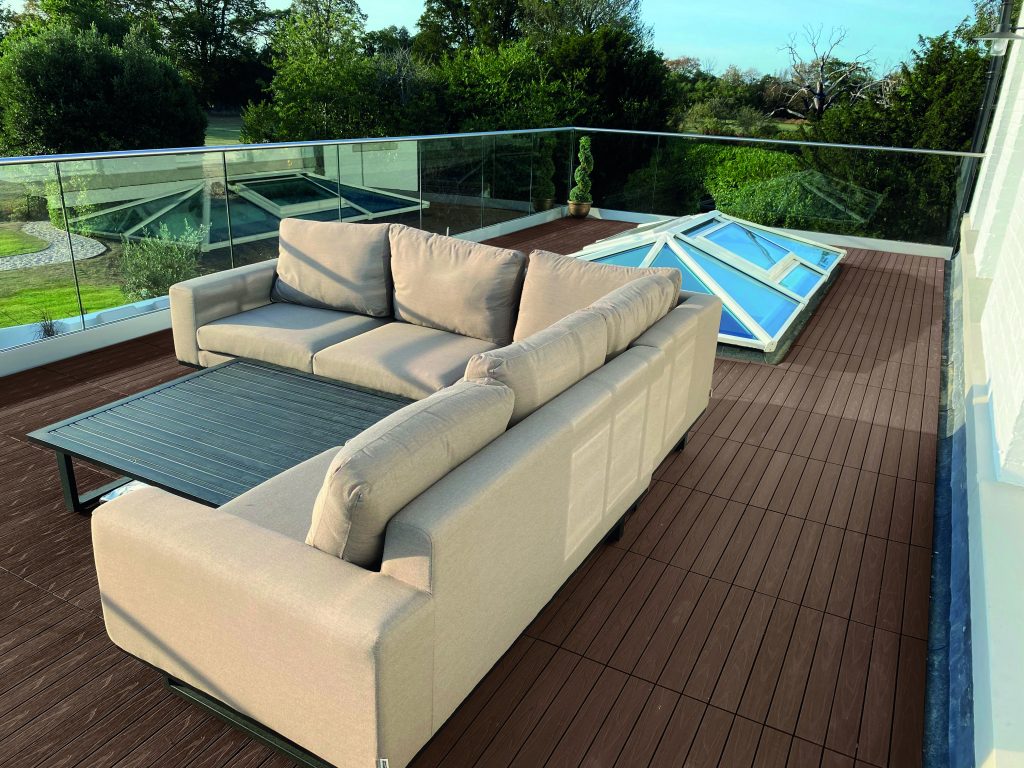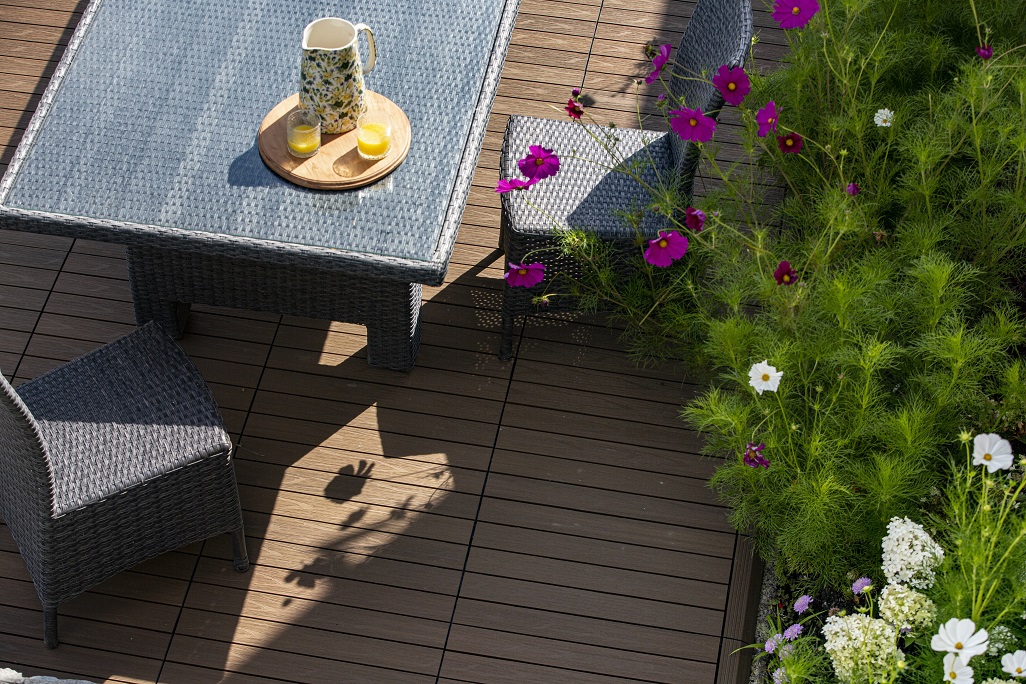 Built for the future
Made from recycled materials which never need painting or treating, the composite decking tiles are extremely durable and have low water absorption, which minimises the risk of rot or water damage. A clever 360° outer armour is used to protect the core of the composite timber decking tile planks from the elements, making Dura Deck® Tile more resistant to fading than other traditional decking materials, such as stained timber.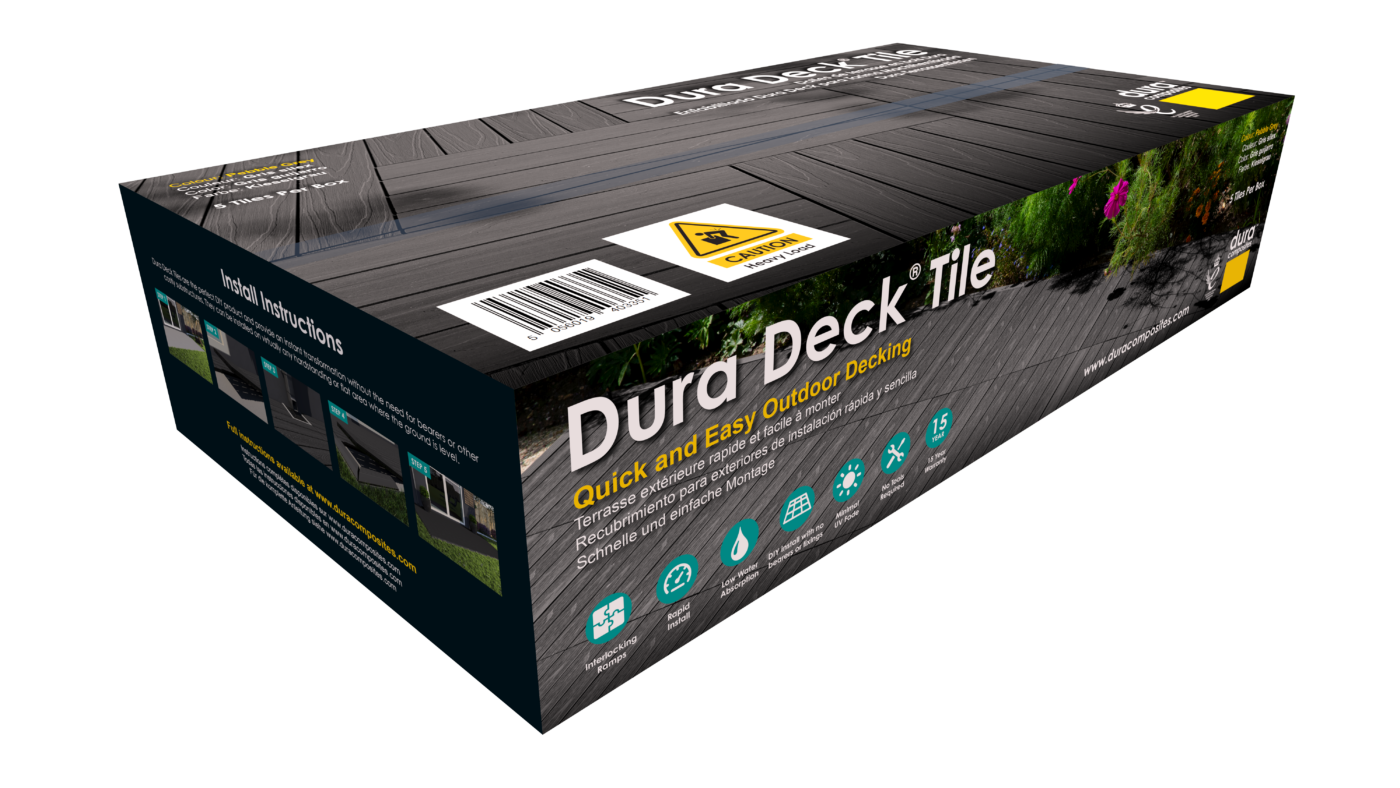 If you would like to contact a member of our sales team, please call Belfast +44 (0) 2890 454599, Ashbourne +353 (01) 8027173, or email info@ridgewayathome.com